Compliments of the season once again
This is the last week of the year and it can be the most important week of the year for you. This I believe because of what Psalm 65:11 says – you crown the year with goodness, and your paths drip with abundance.
One of such goodness is when He gives you creative ideas to prepare you for the coming year. This is important because if you fail to prepare, you will always have to repair what gets damaged. Of course, ideas flow always but what makes it tangible is the ability to be intentional in our thinking, so I am writing this to help us think better so we improve the outcome of 2018 personally and corporately. Thinking helps you to get intentional about the ideas God is bringing to you.
What then do we do?
1. Find a place to think at this period. The level of activities is low at the moment, so take advantage of it to gain clarity of God in communicating to you. But you need the right atmosphere – a place to think your thoughts.

2. Put every aspect of your life in perspective and think on them. As a suggestion, I will say make it R.E.A.L. That stands for Relationship, Equipping, Attitude, and Leadership.
We need to take a close look at the Relationships in our life because it matters a great deal. God must come first knowing that our relationship with him determines how we relate with others.

Second to that, if you ask me how we relate with ourselves. This gives you self-esteem without which, you can't stand your ground in life.
Third in that list, is your family beginning with your spouse, your children and others. They get you ready to go and help you find a place to return to.
Fourthly, you have your team. It has been said that teamwork makes the dream work. Make your workplace fun by creating better relationships with the people you work with.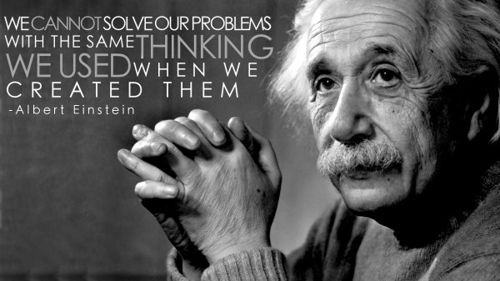 Five Questions to ask in Relationships

1. How valuable is this relationship to me?
3. What needs to improve/reduce in our relationship – communication level, respect, common ground etc?
4. What do I do to improve/minimise it?
5. How can I make this relationship more valuable?
Life is hard for those who are not well Equipped. How equipped are you to deal with current and future challenges you are bound to face? What do you need to do to get you and your team better equipped for the coming year?
Consider these questions:
1. How equipped am I and what skills do I need to acquire?
2. How can I become a better team player?
3. How can I help improve the people in my circle/team?
4. What can I do to enlarge the people in my team?
Attitude is everything because it determines our altitude. People never judge you by how others treat you but by how you treat others. This puts a demand on you to keep your attitude positive always.
Consider these:
• Do an inventory of your attitude
• What attitude do you need to change now?
• What attitude do you need to become a better person?
• Do you like or love the person you are?
• How can you change to attract the people you want into your life?
Finally, you need to check your Leadership capacity because that takes you from success to significance. Allow me to emphasise this: You are a leader, so lead. That's what you are born to do. You may not be a born leader but you are born to lead. Becoming a better leader is the catch here.
Ask yourself these questions as you think:
1. Where do I need to grow right now?
2. How can I develop my leadership capacity intentionally?
3. What can I do to increase my level of influence?
4. Who can I choose as a mentor to help me grow?
5. Who can I choose as a protégé to help them grow?
2. Where do I want to be with this person?
John Maxwell said very politely "most people don't think". If this is true and I think it is; why not set yourself up among the few who do and create the change you desire for year 2018. Don't just hope for the best; be intentional about getting the best.
Think for a change!